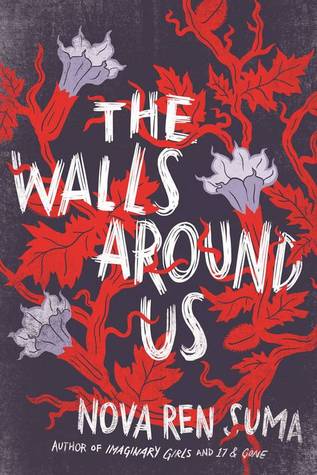 From Goodreads: On the outside, there's Violet, an eighteen-year-old dancer days away from the life of her dreams when something threatens to expose the shocking truth of her achievement. On the inside, within the walls of the Aurora Hills juvenile detention center, there's Amber, locked up for so long she can't imagine freedom. Tying their two worlds together is Orianna, who holds the key to unlocking all the girls' darkest mysteries…
What really happened on the night Orianna stepped between Violet and her tormentors? What really happened on two strange nights at Aurora Hills? Will Amber and Violet and Orianna ever get the justice they deserve—in this life or in another one?
In prose that sings from line to line, Nova Ren Suma tells a supernatural tale of guilt and of innocence, and of what happens when one is mistaken for the other.
Erin's Thoughts: Oh my goodness, oh my goodness! This book completely wowed me! I should start by saying that the unreliable narrator is easily my favorite literary trope. I love the mystery of trying to figure out who and what to believe…what's reality and what's not. The Walls Around Us sings with unreliability in the best way. Nova Ren Suma has done a wonderful job of creating dual storylines, linked together, each with a distinct air or unreliability, all while keeping the plot moving. It's truly an impressive piece of writing, and I'm eager to read more from her.
This is part ghost story and part murder mystery with a cast of creepy, detached characters to guide you through the book. I think it's important to go into this book realizing that you will likely be confused.  Things will be unclear. That's part of the fun of reading this. I found myself constantly trying to suss out what was what, even while I wasn't reading. I very much anticipate this being a top book of 2016 for me!