I could feel it coming. I would binge a few great books and then stare at my library pile with apathy. Indecision meant starting multiple books before setting them aside.
I was in a Reading Funk.
The fact that reading keeps me sane means a reading funk is no good. I picked up a few quicker romance reads and that kept me going for a few more weeks.
But then I was back to aimlessly staring at covers, my fingers slipping over the spines but ending up empty handed. It was time of the big guns.
The only thing that can save me from this situation is a good old fashioned reread.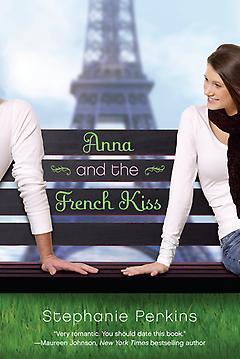 Sometimes it only takes one more trip to Paris with Anna and Etienne to pull me out of my funk, but this time it felt bigger than that. I needed a series reread, but Anna wasn't calling to me.
Sookie Stackhouse was calling to me instead. In the past few days I've read the first and second, and am starting on the third. I needed something fast, dramatic, and familiar, and this series gives me exactly that. I don't know if I'll reread the entire series (though that would surely help me recover from my lackluster beginning of the month) but I figure I'll reread until I see an unread book on my shelves that jumps into my waiting hand.
What do you do when you hit a reading funk/slump? Power through? Take a break? Reread?